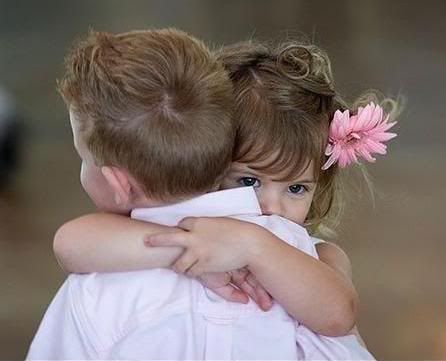 i'd like to hug u & never let u go
dear Fahmi,
thank you so much for existing in my life...seriously u came out of nowhere, revealing urself in a perfect way that made me fall for u, hardly & deeply...and i kept on falling for u sweetie...lantak la org nk ckp ape, alia betul2 dah jatuh cinta dgn fahmi...somehow, u r the guy i've been looking for in my life...the imperfect guy who fits me so well that i myself still can't believe that he's here already...THE GUY...THE ONE...THE BETTERHALF...god sent u to me...the one that He promised to give...and i'm accepting u whole heartedly...its never too early to say this, but i really hope we'll last long, god's will please make it forever...i really love this sweet, loving, caring guy...everyday is a new day for us, everyday we'll have our moments...i'm glad we've found each other...hey, mr soulmate, what take u so long to appear in my life? hehe...
finally I have found a place into which I fit perfectly, safely & securely with no doubts, no fears, no sadness, no tears...this place is filled with happiness & laughter, yet it is spacious enough to allow me the freedom to move around, to live my life & to be myself...this wonderful place, which I never believed really existed, I have found finally, in your arms, in your heart, in your love...thank u so much...
the greatest thing you'll ever learn is just to love and be loved in return
thank you for loving me syg...i'm the luckiest of all :)
ENCIK MUHAMMAD FAHMI RADZUAN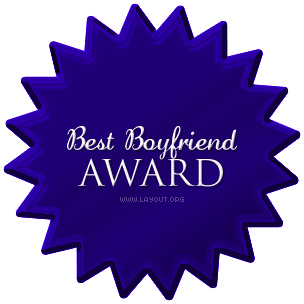 thank you for being so supportive in my study, and thanks for the goodluck card u sent...the cute card had already been nicely pasted on my desk...hehe...tht was so sweet of u to do so...and yes sweetie, it really made me feel tht u r always here by my side...anyway,

YOU ARE ALWAYS HERE BY MY SIDE

...hehe...exam mode had never been this interesting...im studying in a happy mode...xpernah2 dok study smbil suke hati okayyy...hahaha...i love u b...thanks for being THE GUY...u r definitely my booster dosage...hehe...i suke sgt bile pepagi exam u'd make a wake up call...sending me comforting msgs...wishing me all the best for my papers...listening to my blabs on how hard my exm was or how tiring i am confronting the books...and u kept on cheering me up, whenever i feel down...u r always there...no one had ever done to tht extent...thank you... :) i feel so important...there's sum1 out there who really2 care for me...heeee~ terase disayangi, and im so happy :D and i love u for tht...
thank you so much too for the love letter u wrote...hehehe...i sgt suke mendapat surat cinta sebegini...this would be my 1st surat cinta, dalam zaman serba canggih ni...lemah gemalai kaki i, cair bair hati i, senyum simpul bibir i, berdegup kencang jantung i, terawang2 sungguh tatkala membaca bait2 kata romantismu :D classic sungguh kan bercinta mcm ni...heeee~
i sgt2 suke...i love u b!!!!
"....it's all written down purely from the heart of a man that's deeply in love with you...
Sayang, to me you're my perfect being, my better-half, the one i want to spend my lifetime loving. I feel utterly complete with you. It's like getting a piece of the missing piece of the 'life' jigsaw puzzle. And for that I would like you not to be only a chapter of my book of life, I also want you to be the main character in this book, Insyaallah I would like you to be the conclusion to it...."
aaawwww, sgt sweet kan encik fahmi saye...hehe...i love u so much b...u're the most romantic guy i've ever met...and everything u do, never fail to move my heart...im falling for u over & over again...and the feeling never stops...we have a long way to go b...
a lot more to come in the future...
but at least now, having you by my side, i'd have this confidence & stronger faith that we'll be just fine, and
we'll get through it all
...for better or worse, i'll be by ur side too...okay?
please god, let this man be mine...forever ♥
p/s: aya syg u sgt2 tau b :) kemslm rindu...im missing u so much...even right now...skrg kamu sedang tidur dgn nyenyaknya...but im sure u'll read this by tomorrow morning...hehe...till then, with lots of hugs & kisses for u, from manipal, india ;) salam~